SUNY Schools in the Spotlight
Icahn 3 Charter School Recognized with National Blue Ribbon
Three schools in the Bronx and Brooklyn were among the 325 recognized Blue Ribbon Schools for 2021.
According to the Department of Education, the recognition is "based on a school's overall academic performance or progress in closing achievement gaps among student subgroups."
Icahn Charter School 3 (Bronx), P.S. 249 Caton and The School for Future Leaders (Brooklyn) were among the 19 schools from New York on this year's list.
Rebuilding the Future: New Tech, New School, New Year at Amber Charter Schools
Heidi Hamilton is the Chief Real Estate, Facilities, & Legal Officer for Amber Charter Schools in New York City. She joins podcast host Andrew Southern on this episode of Redesigning Normal to talk about how her organization handled the pandemic and how they hope to move forward.
Heidi discusses several COVID prevention measures, including collaborating with an architect to configure the buildings for social distancing and securing private testing (free testing was not available to charter schools)…
Earl Monroe School in the Bronx designs academic curriculum around basketball
Earl Monroe New Renaissance School – a brand-new charter school in the Pelham Bay section of the Bronx, has a curriculum built entirely around basketball.
A Plan from the Heart: How Genesee Community Charter School Brings a Systematic Approach to Whole Child Education
Genesee Community Charter School, located on the campus of the Rochester Museum & Science Center in Rochester, New York, exists to help a diverse student body to develop intellectual rigor, respect for diversity, and a sense of responsibility to the community — but it doesn't just happen. To nurture all students to be reflective questioners, articulate communicators, critical thinkers, and skilled problem solvers, the school takes a systematic approach that marries the science of learning and development with the staff's heartfelt dedication to its students.
Read the full case study published by the National Center for Learning Disabilities. 
Brooklyn Emerging Leaders Academy sends first ever graduating class off to college
And the high school seniors are off! But not without some swag.
Brooklyn Emerging Leaders Academy (BELA) Charter School, an all-girls high school on Stuyvesant Avenue, held a "college shower" on Monday for their seniors, the first graduating class in the school's history.
Tiempo: Entire senior class at International Leadership Charter High School accepted into college
Plus, the entire senior class at a high school in the Bronx got accepted into college.
Ninety percent of those students are Latino and so many of those students represent the first generation in their family to attend college.
The school, the International Leadership Charter High School, was one of the first re-open during the pandemic.
Joe talks to CEO Dr. Elaine Ruiz Lopez and senior students Joel Beltre and Briana Molina about how they persevered and their formula for success.
New Roots recognized nationally as Green Ribbon school
Ithaca's New Roots Charter School has been deemed a Green Ribbon School by the U.S. Department of Education, celebrating its "school curriculum, culture and practices." New Roots is one of just 33 schools chosen for the honor nationwide.
Learning pods now helping vulnerable students at Ascend
"Like many New York City charter schools, Brooklyn's Ascend network started off the year fully remote. But just a few months in, it became clear: Remote learning wasn't working for certain students.
Attendance dipped, and teachers struggled to reach students at the network's K-12 schools. Many of the children come from some of the poorest neighborhoods in Central Brooklyn, and some live in vulnerable housing situations. They needed a safe, supervised place for effective virtual schooling.
"We have students in transitional home situations, and we have students who really needed an optimal learning space," said Ania-Lisa Etienne, a teacher at Brownsville Ascend Middle School, one of the charter's 15 schools.
School leaders heard the feedback from teachers like Etienne, and by November decided to change tracks…"
KIPP NYC teacher creates COVID curriculum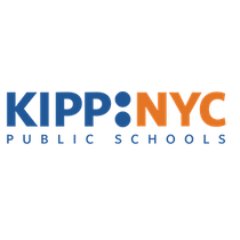 A Zoom class is sharing information about COVID-19 and vaccines for Bronx students at KIPP NYC College Prep High School. Science teacher Michael Becker developed a curriculum for his environmental science class to learn more about the vaccine and the coronavirus itself.
"I want to provide them with access to finding information so that they can make the best choices for themselves and for their families," said Becker.
Becker is informing students about antigens and antibodies and which communities have been hit hardest during the pandemic. The class also examines historical vaccine cases, how they work and how they are developed.
Buffalo United Charter School Takes Part in "If You Give a Child a Book Campaign"
Students receive books from the If You Give a Child a Book Campaign. Your generosity raised $12,000, giving over 2,000 books to students at United Charter School. Mel is live at Buffalo United Charter School with meteorologist Michelle McLeod. Today is the day we drop off the books to the school and students.
Books open a world of opportunity. Not all students have access to books and not all students have access to a library especially now with COVID, which is why our If You Give A Child a Book Campaign has been so important to students of Buffalo United Charter School.
Finn Academy charter school among schools offering big plus for parents: in person learning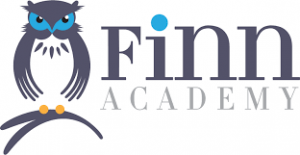 "We did a survey of our families. Most of them preferred a five-day, in-school model," said Renee Sutton, chair of the Finn Academy board of trustees. "Instead of 19 students per classroom, class size, especially for younger groups, will be 10 or 11 students.
"We will have staggered study times, so not all of them will be in the building at one time," Sutton said. "This is everyone's first global pandemic. It's possible to do this if we're smart about it and follow proper protocols."